What are the Newest Changes to Student Visa Post COVID-19?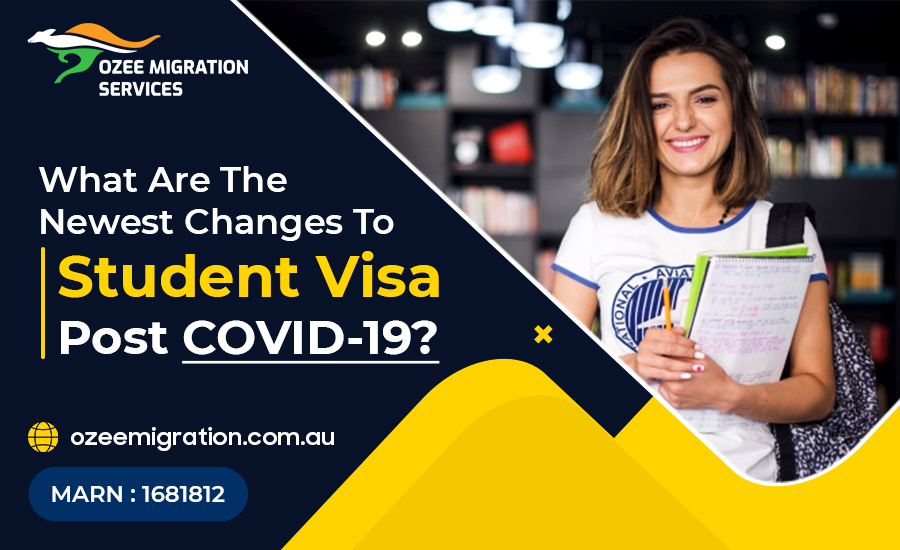 We all are well aware of the fact that Australia is a country that has its door opened for aspiring newcomers to study in Australia. But, the current COVID-19 pandemic has taken a toll in every part of the world including Australia as well. By which we mean that the journey to Australia on a student visa is full of bumps now.
But, you know what the best part is? A migration agent! Yes, a migration agent in Adelaide from Ozee Migration can be your best support system even in difficult times. They hold expertise in working parallely with the emergence of new updated laws post-pandemic. In this section, you will witness the new changes that happened to an Australian Student Visa after the pandemic hit.
What are the Changes to Student Visa Fee After COVID-19?
The Australian Government has decided to put in front a fee waiver for the awaiting students to file their application. This waiver applies to students who held a student visa after 1st February 2020 who unfortunately couldn't complete their studies post this pandemic. This includes students who:
Had to stop their studies as they were unable to enter Australia due to COVID restrictions.
Were forced to continue with a part-time study instead of full time.
We're unable to complete their work-based placements/training.
The important part to note here is that this visa is not for students who are looking to apply for a fresh student visa due to persisting ordinary reasons. To apply for a fee waiver, you will have to complete a 'Form 1545 COVID-19 Impacted Student' with the help of your education provider along with a student visa application. You must apply online for a student visa waiver no matter if you are in or outside Australia. If you are applying for a fee waiver in Australia, you will be granted a bridging visa first as the fee exemption must be cross-checked first. Besides, the waiver is only applicable to the visa application fee.
Refunds are only applicable to the new student visa applications and not for those who had already applied for a fee waiver.
What is Form 1545(Post-COVID 19)?
For this form, the education providers need to be convinced that a student who had a student visa on or after February 1 2020 was not able to complete their studies due to pandemic within the visa validity period. For a more concrete application, you can also attach COVID 19 impact evidence with your visa application.
What are the Changes to Temporary Graduate(Subclass 485) Visa Eligibility?
Post COVID-19 there are many new changes to a Temporary Graduate(Subclass 485). These are:
As a consequence of COVID-19, if you have taken an online study, it will certainly count as an Australian study requirement for existing and new study visa holders.
The graduates who are affected by this pandemic are eligible to apply for a Temporary Graduate Visa outside Australia.
Special Note: You must have or held a student visa in the past 12 months if you are thinking to apply from outside Australia.
What are the Current Student Visa Conditions?
There are visa conditions associated with a student visa that couldn't be met due to the ongoing pandemic. You will not be considered as a student visa condition breacher, if :
You are studying for your course online.
Or, if you have an approved course deferral.
Following some conditions, you're also permitted to work for more than 40 hours per fortnight. The conditions are:
If you are employed in the agriculture sector.
If you are working in the healthcare sector or enrolled in a health-related course or if you are working to contribute against the spread of COVID-19.
If you are in aged care by an eligible provider or commonwealth funded aged care service provider before 8th September 2020.
Or, if you are employed by a registered National Disability Insurance Scheme Provider before April 23rd, 2020.
Ozee Migration as Your Trustable Migration Agent in Adelaide!
The migration agents in Adelaide at Ozee Migration are devoted to giving a rising platform to each client that enters our door. Our maestros are highly competent and skilled to handle visa applications with ease even in these troubling times. We keep ourselves up to date and well-informed with any susceptible change that may take place for the students inside Australia as well as those who are outside the land down under.
Also Read: What is the Need of an Australian Student Subclass 500 Visa?