Visa Consultant in Adelaide: Get Help For Your Partner Visa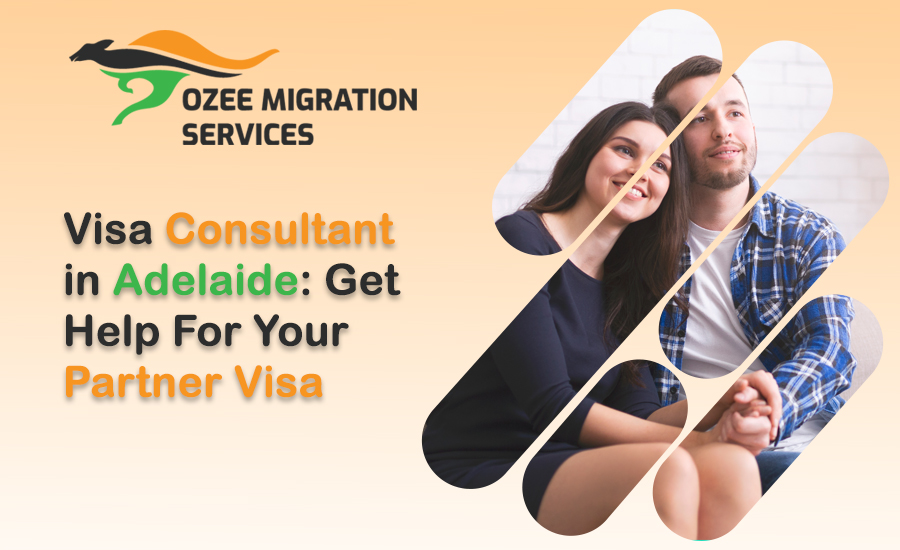 Just like any other Australian visa, partner visa is difficult & complicated to proceed with. Australian laws are highly complex that makes an applicant prone to make mistakes. Here is when a migrant help can come to help you with your partner visa application. 
At Ozee Migration, our experienced migration agents Adelaide assist people with the intricate part of the whole application process. Right from the beginning of the application to the final phase, our agents will carefully observe & rectify any issue that pops up. 
What is an Australian Partner visa?
An Australian partner visa permits the spouse or partner of an Australian Citizen, Australian permanent resident or eligible New Zealand citizen to come and live permanently in Australia. There are mainly two types of Partner visas- Temporary & Permanent partner visa. 
You have to first apply for a temporary visa with the Australian Immigration Authorities , if granted, you can further expect a permanent visa. 

Role of a Migration Agent in Australian Partner Visa
Since Australian laws, rules & regulations are consistently evolving & knotty, it is advisable to take benefits by consulting a right migration agent. Migration can help you with:
Strengthening your visa application
For a person, it is not always possible to make the right things at the right time. You & your partner might be falling in trouble by making unwanted & imbecile mistakes in the initial phase of your visa application. A migration agent Adelaide will assess your application and provide you with the best possible solutions or alternatives to make your application a strong one. 
Visa Application at the right place & right time
For a visa application to be successful, it is crucial to apply at the right time & from the right place. You have to choose between an onshore & offshore application. If you & partner are settled in Australia, it isn't a concerning matter. However, if you thinking to travel, live, or work outside Australia when your application is still in the processing phase, you might be in unwelcomed trouble. A migration agent Adelaide is the best go-to person in such situations. He will guide you about the right place & timings to apply for a partner visa. 
Proving your genuine relationship
A genuine & ongoing relationship is the foundation pillar for a partner visa application. You will have to deposit documented evidence to prove that you have a compatible relationship with your partner. In the cases of earlier separation, a new relationship, or an unusual household situation, your case might look weak in front of Australian Immigration Authorities. In such dire scenarios, a migration agent is a person who can best & concretely present your case to the authorities, to maximise your chances of visa approval. 
Medicare eligibility, work rights & travel rights
All these rights can be in vain if you are on a temporary or a bridging visa. A temporary visa doesn't authorize you to work in Australia, travel outside Australian boundaries, and then fly back. A migration agent Adelaide will help you to enjoy medicare facilities along with other rights even if you are on a temporary visa, waiting for a permanent visa to be granted. 
Let Ozee Migration Assist You With Your Partner Visa!
Here at Ozee Migration, our only priority is to make a stress-free & exceptional migration experience for you. Our professional & friendly team of migration experts wholly realize how overwhelming a visa application can be. They lend a helping hand to provide you with suitable alternatives to make you a little closer to your dream. Trust us & we won't break them ever.