Analyze the Perks of Having an Australian Migration Agent!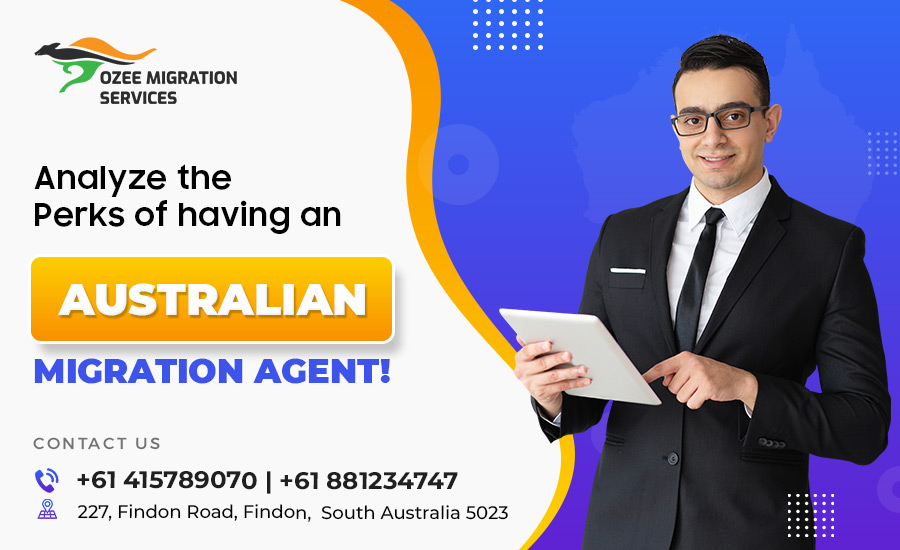 Australia is blessed with naturally beautiful landscapes, natural wonders, quality-life, and habitat for kangaroos. Having said that there is no doubt, why people prefer travelling to Australia for different purposes like- tourism, work,  higher education, and others. To serve all these interests of yours, a migration agent is important to approach. 
But wait, are you looking for a migration agent in your own country? If this is the case, then we would love to save you from this thought. At Ozee Migration Services, we intend to provide you with the migration agents in Australia itself. They can cater to your interests much better than any other migration agent.  
Let us move further to review more about Australian-based migration agents and why they are first considered as compared to others.  
The Best Qualities in an Australian Migration Agent!
You might fall wrong in choosing the right migration agent thus, we're helping you in finding the best one. Look at these qualities of an Australian migration agent.
They don't give any false hopes
You can expect true claims from an Australian migration agent. They are genuine in their statements and don't guarantee you anything invalid, not even a visa. They are simply the best in providing you with the rightful knowledge of the whole documentation process. Starting from the filing of an application to submitting it to the Immigration authorities, they will be your trustworthy partners. 
They are working under MARA
The Australian migration agents are registered agents that are approved & licensed by OMARA (Office of Migration Agents Registered Authority). This authority is responsible for managing the migration agents community. They provide migration agents with a registered number as their credibility status. You can ask an Australian migration agent for their registered number in case if your mind pops up with doubt. 
All their credentials & office location would be valid
To check the credibility of a migration agent, you must look up to their office and credentials. The office must be at a secured location for instance- a migration agent Adelaide. The same case goes if the migration agent is working from home. Note, all your important documents are getting utilized, so they must be in safe hands. Any discrepancy would eventually result in your only loss and no one else's. 

Types of Visas they Can Help You With!
The best migration agent Adelaide can help you with a variety of visa options. Easing all your concerns. Every person who is thinking to migrate to Australia has a different purpose in mind. The different types of visas are:
Tourist visa
Study visa
Spouse visa
Skilled visa (Temporary or permanent)
Business visa
Employer-sponsored visa
You have to understand that there are more than 100 types of visas in Australia. The best that will suit you will eventually depend on your field of interest and purpose. An Australian migration agent will help you in proceeding further with any type of visa application you have.
How Can Ozee Migration Help you in Proceeding With your Visa Application?
You should realize that in the end, all you want is a reliable migration agent to help you through your visa application. Our migration agents Adelaide will build a foundation for you and will sail you through all the complexities & legal formalities of an Australian visa. Our migration agency is based on the principles of full professionalism and the best ethical standards. We have a good experience in dealing with any type of visa application and we shall continue doing that to fully satisfy our customers and untangle any kind of discrepancy.