Do Personal Qualities Count While Looking For a Migration Agent?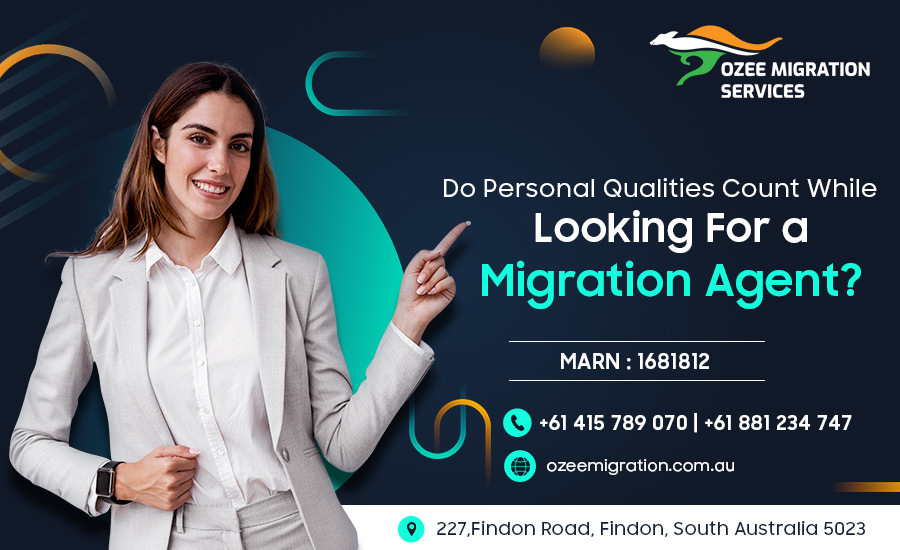 It is not concealed that Australia is one of the best destinations that witnesses the highest number of immigrant applications every year. Lakhs of students migrate to Australia in order to fulfil their dreams. And, what do you think a successful application is a result of? No doubt, your own efforts play a key role.
But what about the determination of a migration agent, doesn't that count?
Obviously, it does. And not only the professional qualities of a migration agent but the personal behaviour of the migration agent also sums up the chances of your visa progression. And, focusing on the criticals, Ozee Migration tries to emerge as your best migration agent in Adelaide. In the further section, we shall study what personal qualities must be accredited.
Navigate the Top 6 Personal Qualities in a Migration Agent!
Lesser-known is the fact that a successful migration agent is the blend of certain noticeable personal qualities. Some of the qualities you must look for in a migration agent are:
Careful supervision- Needless to say, your visa application is a big asset and can get complicated sometimes. You cannot afford to lose even a single bit with the mistake of any person, even a migration agent. However, even the mistake can be corrected but it will result in an unnecessary delay of your application. If you want to avoid any mistake, it's better to have a one-to-one conversation with your migration agent.
Empathetic side- It is very rare to see if a migration agent has empathy towards you. Most of the migration agents or lawyers are only money-oriented without really caring for their clients. Since you are obliged to pay a fixed amount of money for your visa application(no matter if you get the visa or not), empathy should be the priority. If you yourself are not good at judging, you can take someone with you who takes pride in doing so.
A balanced approach- It will be stupid of you if you think that a migration agent will anyhow lead you towards a visa success. The migration agent must also update you about the negatives relating to your visa application. A true migration agent is one who takes a pessimistic approach and has the potential to create a counter plan for that. If a migration agent is only sugar-coating all the perspectives, that may act as a red flag for you.
Great communication skills- You being an applicant cannot compromise on good communication skills with the migration agent. The concerned person must have good communication skills(both written as well as oral). Clear cut communication is necessary for the applicant to understand the critical aspects of their visa application. A visa application comprises certain complex barriers that need to be fully addressed before indulging in them.
Clarity- Clarity is important for a person who is seeking to go abroad. For every intricate visa application, you would require a migration agent who speaks to you frankly in an open manner. How bizarre it would be if you yourself don't understand what your case is all about, think about it. The agent might have to use certain legal terms during the session, but the whole session in legal language might not sound helpful.
Conviction- Last but not least. This is one of the most important aspects while choosing a migration agent. The statements and the stance of the agent must sound convincing. There might be a point during your visa application when your agent or lawyer might have to present your case in front of the Immigration Authorities. At that time, the conviction power is what comes to the forefront. Thus, don't give up on this point.
Is Ozee Migration Your Best Migration Agent in Adelaide?
Ozee Migration Services is one of the best options if you want to tackle your visa application smoothly. The migration agents are extensively trained and packed with all the crucial regulations & guidelines that need to be adhered to. They can give you an edge of advantage over others looking to go abroad as well with the help of profound professionalism & imperative contacts. Without any doubt, we can emerge to be your best migration agent in Adelaide.
Recommended Read: Analyze the Perks of Having an Australian Migration Agent!