Why To Hire an Australian Migration Agent For Visa Processing?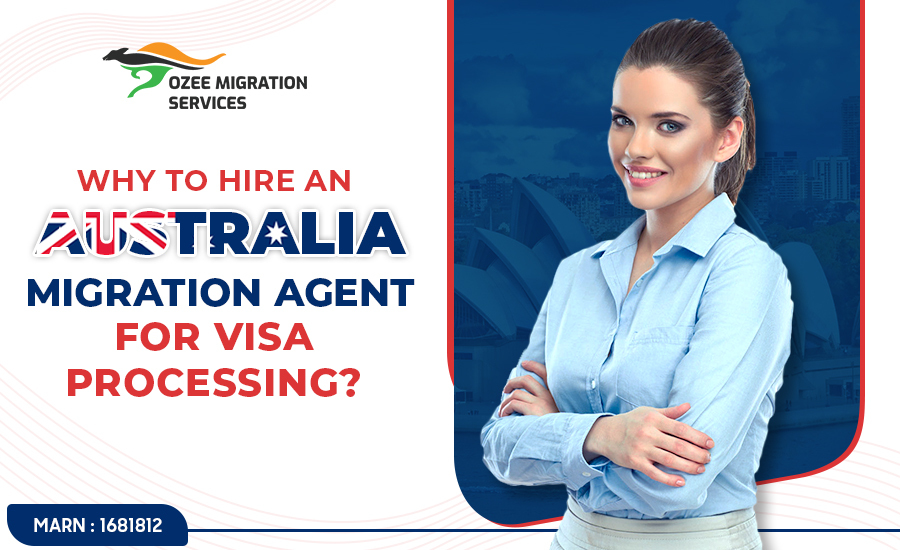 If you have ever thought about going to Australia, be it for studies, travel, business or any other purpose, the thought of hiring a migration agent must have hit your mind many times. Needless to say, a migration agent is the only person who can drive you towards a successful visa application.
Since migration laws of any country can be extremely difficult to navigate and track which is why a migration agent in Adelaide can be the best person to assist you. At Ozee Migration Services, you will find the experts who are devoted to making your visa application a success with their professionalism, efficiency, skill set, and firm attitude of providing you with the best.
The 5 Best Reasons To Hire an Australian Migration Agent!
Undoubtedly, several issues and pitfalls might come into play when you decide to carry on your migration process on your own. Even the smallest of mistakes can leave you in the pain of facing a visa rejection altogether. To avoid being captivated in such a scenario, you should hire a migration agent. Let us now move further to discuss the perks of having an Australian migration agent.
They are MARA registered- This is the biggest advantage that you get with a migration agent. A registered MARA(Migration Agents Registration Authority) agent is proof in itself that they are under the constant supervision of the Australian Government and they have got them registered. The MARA registered migration agents are those who can legally submit or process the visa application on your behalf.
Discover your options- Visa information is personal and since you will be sharing it with the migration agent, you have to be comfortable with them. According to many experts, the best way to choose the right migration agent is that you must submit your visa application with a few different agents and then see which one suits you the best. According to MARA, you must consult at least 3-4 migration agents for choosing the most reliable one.
Higher success rate- Before selecting a migration agent for your visa purpose, it's best if you go through the client's testimonials and reviews to see the credibility and reliability of the migration agent. If the agent holds a good record of helping people, then you can also count on them without having a second doubt. Especially, if they hold a great hold on the applications of international people, then it is like a cherry on top for you.
Good response times- Needless to say, visa applications are time-bound. They have to be completed in an already fixed time frame. So, it is critically important for your migration agent to respond promptly before it's too late. During your initial consultation, pay attention to the time they are taking to respond to you back. This will ultimately guide you about the time they will take while submitting the documents and your visa application altogether.
An intact contract- After your first meeting, it is obvious that a migration agent will have to provide you with a contract highlighting their fee structure and services. If they are reluctant in providing this, this could be a red flag for you. In addition, along with the contract, you must also ask for all the payment receipts so that you don't have to mess up later with the agreements that you had with your migration agent.
 Ozee Migration Services As Your Dependable Migration Agent in Adelaide!
The visa experts at Ozee Migration Services are proficient enough in managing your visa applications encompassing professionalism, skills, cost-effectiveness, and in a time-bound manner. They have grown with the feeling of oneness and the unending will to devote time to help clients at any time. We ensure you rock-solid support throughout your visa processing journey once you get in touch with us.
Also Read: Do Personal Qualities Count While Looking For a Migration Agent?